Oyza, are you kidding me? Mackenzie Douthit is under fire for a controversial picture she shared recently of her 4-year-old son Gannon, and personally, I think people are making too big of a deal out of it.
The Teen Mom 3 star Instagrammed a photo of her eldest child, Gannon, with a gun, and captioned it, "Don't worry momma, I'll put supper on the table."
It's totes adorable.
Mackenzie also added the hashtag #RaisingThemRight. Which of course had people up in arms (get it?) about the photo.
One person commented, "Teaching your kids that killing animals is okay? People like you are the reason all the beautiful creatures that used to walk this Earth are extinct ... So disappointed, I was actually a huge fan of yours."
I'm going to go ahead and assume this person is a vegan, and while I respect all life choices, I can't imagine a life without bacon. I can say that, as I was a strict vegetarian for five years. Now ... bacon.
Anyway, Mackenzie also got some really supportive comments, including one person who said, "I'd rather my kid know the right way to use a gun than not know anything about them."
More from The Stir: Mackenzie Douthit Is Adding to Her Family Again (PHOTO)
The whole thing seems to be a moot point anyway, as anyone who understands guns would be able to tell that this was not a full-powered rifle. Douthit wrote to her critics, "You do know this is a low-powered BB Gun that can barely knock over a pop can, right?"
Let's just hope he doesn't shoot his eye out.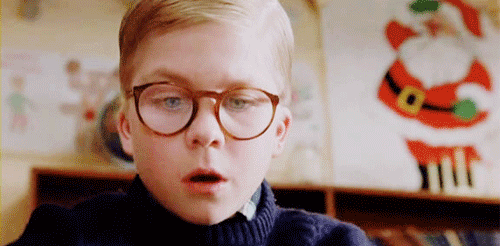 Image via mackenzietaymckee/Instagram
Read More >