In what must have been the most poorly timed television promotion in the history of mankind, yesterday the PR firm for Fox's Sleepy Hollow sent out an email blast announcing "National Beheading Day." In the message, they asked viewers to get pumped up for the show's DVD release by tweeting the hashtag #HeadlessDay, and the reason their recipients mostly clapped their hands over their mouths and winced instead is because this email was sent mere hours after news broke about journalist Steven Sotloff's beheading by ISIS.
The firm has since apologized, and I completely understand they meant no harm with their marketing efforts. On the other hand, there's a pretty damn good reason the Sleepy Hollow PR team should have rethought this promotion beforehand.
ThinkJam, the publicity firm charged with handling the campaign for Sleepy Hollow, sent out the following:
Heads will roll as sleepyheads celebrate Headless Day today, September 2. On this National Beheading Day, viewers everywhere can share in the fun as fans prepare for the release of Sleepy Hollow: Season One on Digital HD now and arriving on Blu-ray and DVD September 16. We hope you like them and are able to share them with your readers! If you share via your social media platforms, please tag them with #HeadlessDay!
"National Beheading Day" wasn't actually invented by ThinkJam, so we can at least exonerate them from that. But take a look at their apology:
We apologize for the unfortunate timing of our 'Sleepy Hollow' Headless Day announcement. The tragic news of Steven Sotloff's death hit the web as the email was being sent. Our deepest sympathies are with him and his family, and we don't take the news lightly. Had we known this information prior, we would have never released the alert and realize it's in poor taste.
So, obviously they didn't know about the news regarding Steven Sotloff, and the whole campaign is just a lighthearted bit of fun meant to promote the Headless Horseman. I get that. But it was just a couple weeks ago that the horrific video circulated showing journalist James Foley being beheaded. I know we're often accused of being overly sensitive as a culture -- in fact, I'm usually the one eye-rolling the outrage du jour -- but in this case, I really think it might have occurred to someone that maaaaaaaaaybe we don't want to think about people's heads being cut off right now?
At any rate, I'm sure both Fox and their PR company are mostly feeling like this right about now: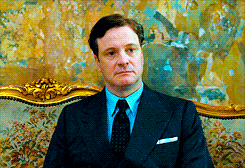 What do you think about this promotion? Should they have known better, or do we all just need to lighten up?
Image via Fox
Read More >