Spring finally seems to be headed our way! And you know what the lovely season of rebirth brings with it? Why, the return of The Real Housewives of Orange County! The O.G. franchise that started it all is coming back, and if last season is anything to go by, we can expect loooooads of drama and just the right amount of whoo-hooing!
There are some missing faces this season -- quite a few, actually! We knew for a while that Gretchen Rossi and the controversial Alexis Bellino were kicked to the curb, so that wasn't totally shocking. But with the announcement of the official cast coming down, Lydia McLaughlin is gone too after only one season. It makes sense -- she did not seem very happy in Housewife country. Fair enough, it's not for everyone. A day on set would probably have me sobbing and burning my entire wardrobe/home to the ground.
With so many cast members departing, the season will welcome a particularly interesting assortment of newbies! Since every franchise is only as successful as the personalities of the women therein, here's hoping that this fresh crop of new faces has the spunk necessary to keep us coming back week after week after week after -- *falls asleep in front of the T.V. because Andy Cohen is an evil genius*
Joining returning cast members Vicki Gunvalson (who, at this point, as the sole remaining original cast member, is basically The Highlander of the franchise), Tamra Judge, and Heather Dubrow are two new regular Housewives and one featured guest. The guest is me. JK, JK (CALL ME BRAVO)!
Lizzie Rovsek is a swimwear designer (naturally) and aspiring actress (Ibid). She's torn between work and family, which is a common conundrum. But she's also a pageant queen, which means she knows how to bring the drama (#stereotypesforaliving)! She's joined by Shannon Beador who doesn't believe in Wi-Fi and sterilizes her home to the point of ... near insanity? In short, ohmygodImexcited.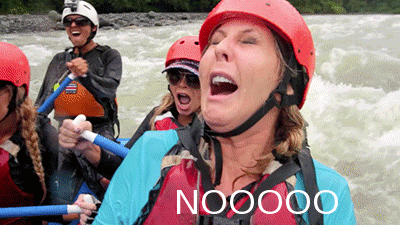 The third lady joining the fray is Danielle Gregorio, who does a lot of charity work but also speaks her mind. So, like, Princess Di meets Teresa Giudice? This could get ugly and I have seldom been more excited. I wonder what Vicki will think of these broads!
Are you pumped for the new season?
Images via RealityTVGifs/Tumblr/Giphy/Bravo
Read More >