Understatement of the year alert: Traveling with a toddler is a much different experience than traveling alone. For one, there's the whole "You're not really going to relax" thing. And then there's the packing.
To the naked eye (read: the childless person), packing for a child may seem like an easy task. They're so small, after all. What could they possibly require? Their clothes are so tiny. How much space could they possibly take up? But when you sit down and begin the dreaded task of getting all the stuff your little one needs together for a trip, it hits you: Man, this sucks!
Ever gone away with your kid? Then you can probably relate. Here are the 12 stages moms go through when packing for their toddlers.
First, you're like, "I know what I'm going to do! I'm going to write a list!"
Then, when you start writing the list, you realize that there's way more stuff to pack than you previously thought.
Then you remember: Oh yeah, I've gotta stock up on my kid's favorite snacks.
Then you remember: Oh yeah, and I've gotta pack diapers!
You get the suitcase out and start trying to arrange everything in it. With each thing you pack, you wonder about something else. Should I bring her favorite stuffie? Should I bring her blanket? Should I bring her bed time book?
You channel your inner minimalist and decide, Nah. I'm just going to bring the essentials.
But then it dawns on you: What if your kid doesn't sleep without their favorite stuffie, blankie, and bed time book?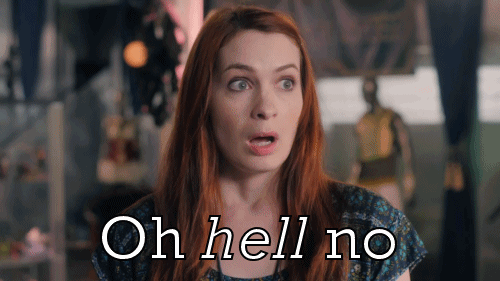 Sweater in case it gets cold? Check. Two sweaters in case it gets cold and Sweater A is dirty? Check. Detergent to wash random sweaters? Check. Toiletries? Check. Toys for the plane ride? Check. The iPad? Oh, hell, it makes you bad mom, right, but if it keeps her quiet on the plane, mother-f*cking check!
You think you're just about done, but then it dawns on you: Should I bring the stroller?
And what about the car seat?
Much to your husband's chagrin, you figure it's better to be safe than sorry and wind up packing the kitchen sink. And when you get to your destination, your kid has zero interest in going in her stroller.
Happy traveling!
Do you overpack when you travel with your kid?
Image © Flint/Corbis

Read More >