From the moment of conception to the birth, the development of the human embryo and fetus is a long and complicated process. But have you ever wanted to know exactly how the process happens? How the fetus changes from a single fertilized egg into an actual baby? Well thanks to Eleanor Lutz from TabletopWhale.com and her "How to Build a Human" animation, we can all see the individual transition stages every human goes through up until their birth.
And it's all put together in a perfect gif form. Lutz put together 44 animations, each in 9 different frames. With a total of 396 total sketches, Lutz says it was quite an undertaking.
But worth it. Check out the animation: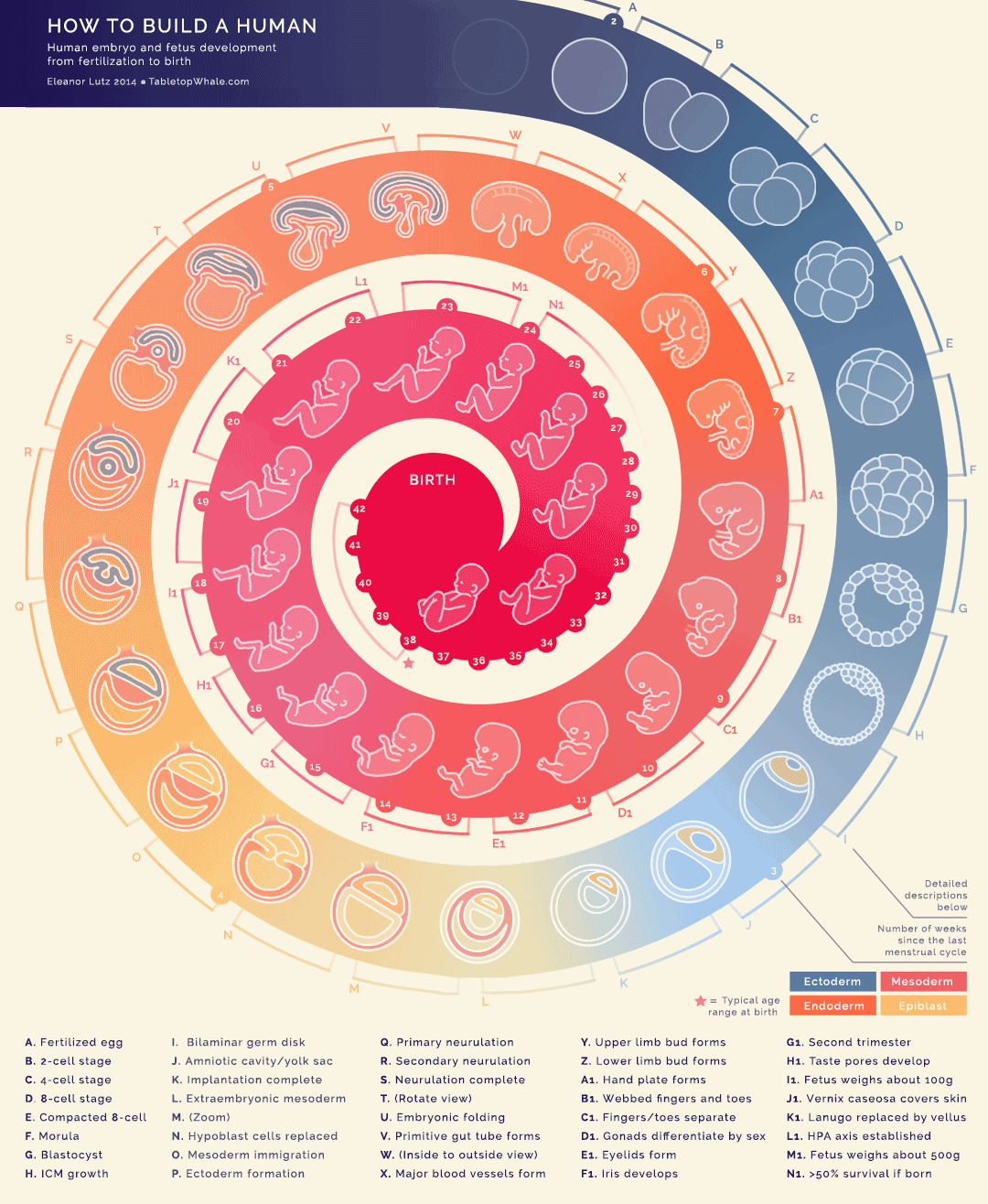 The infographic itself has also gone through several changes. "At first I used the embryonic week of development as the time scale," says Lutz, who has a degree in molecular biology from the University of Washington. "You start counting embryonic weeks at the moment of fertilization, but in the general public, people count pregnancy weeks by the number of weeks since the woman's last period."
More from The Stir: 11 Very Early Pregnancy Symptoms That Aren't Just Your Imagination
And that is why everything is moved two weeks forward. "When we talk about a 'three-week-old embryo,' it's actually only one week away from fertilization."
An important detail to remember, and gives us all the more clarity. And good news parents: you can get a print of the gif. This way, you can be a pro in knowing exactly what happens when during your pregnancy.
Does this graphic help better explain how a baby is made for you?
Image via Eleanor Lutz/TabletopWhale.com
Read More >