Whether you're desperately trying to conceive a baby or hoping that the one-night stand you had last month doesn't wind up having a lifelong reminder -- there's really nothing quite as nerve-wracking as the three minutes you have to wait to get the results of a home pregnancy test.
OMG. When I took one seven years ago and found out I was expecting my son? I swear it felt like at least 20 minutes went by from the time I peed on the stick to when I went back into the bathroom to check it.
And while I would have been beyond devastated if the test hadn't been positive, many women go through a myriad of emotions during those agonizing 180 seconds.
There are 11 phases of waiting for two pink lines (or not) -- and they go a little something like this.
1. You start to pee and realize the stick isn't in the stream, which sends you into a mild state of panic.
2. You hold your pee for a second, re-position the stick, and breathe a sigh of relief when you get it right this time.
3. After you're done, you place the test on the bathroom counter -- and you get excess pee all over it.
4. You compose yourself and set the timer on your phone. And then you leave the room to wait.
5. You start pacing.
6. And then you start to get all day-dreamy -- thinking about the fact that you might have a tiny human growing inside of you. OMG!
7. But then suddenly reality hits you smack dab in the face and you realize you might be preggo -- and you start questioning whether or not this is the right time to have a kid.
8. And then you tell yourself something like, "Duh. It'll be fine. Just fine. Totally. Fine."
9. But in the next breath you're all, "OMG. I don't think I can do this! I can't handle a baby!"
10. Suddenly the timer goes off. Ding! Ding. It's the moment of truth.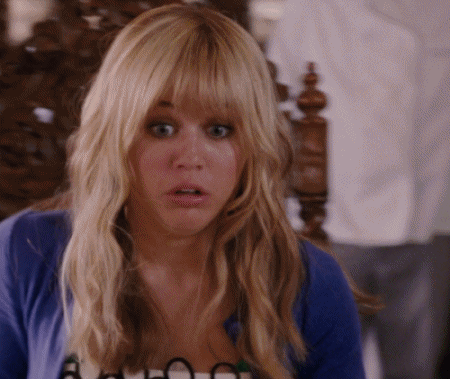 11. OMG. It's positive! You're pregnant! You start to laugh a little ... then cry the happiest tears you've ever shed in your life. You're going to be a mom!!!
More From Our Partners: 5 Instagram Pictures You Will Take While Pregnant

How did you react when you got a positive pregnancy test result?
Image via Daquella manera/Flickr
Read More >