Any mom who has accidentally knocked over a bottle of freshly pumped breast milk knows why they call it liquid gold. Now there's solid proof of what nursing moms have known all along: breast milk actually is liquid gold. And there's science to prove it.
Breastfeeding mom and blogger Amy Oyler, who goes by the Reddit username phnx0221, decided to put her breast milk under her American Optical laboratory microscope.
The result?
Pure, absolute, undeniable liquid gold. There are no Photoshop, filters, or alterations done to the photo or microscope slide. Oyler says it's technically gold because of the light that's shining through the microscope and the sample, but still ... pretty cool, huh?
Is it any wonder people are willing to pay moms big money for breast milk ... even athletes and folks who think it will cure cancer? Or that it can treat everything from diaper rash to baby acne?
According to Oyler, who blogs at The Scientific Mom:
What I saw was a veritable gold mine of water, fat, bacteria, whit blood cells, vitamins, minerals, protein chains, and enzymes, all working together to feed and nourish my daughter! And I MADE this!!!

Our bodies do incredible things from growing a freaking human, to giving birth to it, and finally making the food our babies need to grow and thrive, from scratch. That is pretty freaking amazing. We're awesome!
If that's not a reason to stop and admire what a mother's body can do, we don't know what is. It literally produces nutrition that a growing baby needs and is, at its purest level, beautiful and golden.
More from The Stir: 8 Surprising Scientific Facts About Breastfeeding
And she's going to keep educating us with this project. Oyler notes that she plans on following up and checking on her breast milk regularly to see how it changes over time. She'll also compare it to store-bought formula to check the differences between the two. Moms, get ready for some more science lessons coming your way.
The at-home-scientist is totally right: Our bodies do do incredible things. You make and then birth a human being, and then you can nourish them all on your own. That's more than just a little impressive.
Stay golden, breast milk! And let's all praise science!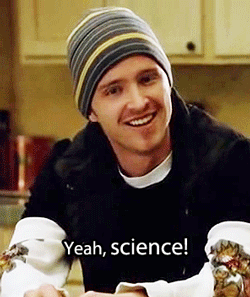 Are you surprised by what breast milk looks like?
Image via imgur
Read More >