Check this out. I love how Nina Katchadourian has arranged and turned the titles of book spines into little stories of their own. How wonderful. How interesting.

Here is one of my favorites:
"Procrastination. I'll Quit Tomorrow. I'll Quit Tomorrow."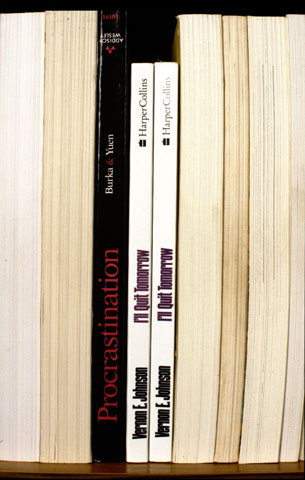 Photo from Nina Katchadourian
This is a great way to add a little extra personalized layer to your home decor. Or hey, make a game of it at your next dinner party. Hours of fun!
Go to your bookshelf. What stories can you tell with the titles of your book spines? Share your conclusions in the comments below.

(via Poet With a Day Job)

Read More >