'Tis the season to make resolutions. To lose that weight, to quit whatever nasty habits you engage in, to exercise more. Or, actually, don't do any of that. Because you are pretty much perfect exactly how you are.
Here, seven things you're probably already doing -- and should resolve to keep up in the new year.
1. "I resolve to not let that pushy PTA mom take advantage of me."

Remember when that horrible room mom asked you to chaperone a field trip at the last minute, and you made up an excuse so you didn't have to? Keep on doin' that in 2016!
2. "I resolve not to hate myself for not losing 10, 15, or 50 pounds."
Did you vow not to beat yourself up for not losing weight in 2015? Good. Keep on doing that this year! You are perfect just how you are.
3. "I resolve to nap."

Did you take any naps in 2015? It's an excellent idea to keep doing that in the new year.
4. "I resolve to not let jerks be jerks to me."
Whether it be your boss, your mother-in-law, or your partner, don't let anyone be a jerk to you. Sticking up for yourself is so 2016.
5. "I resolve to make time just for ME."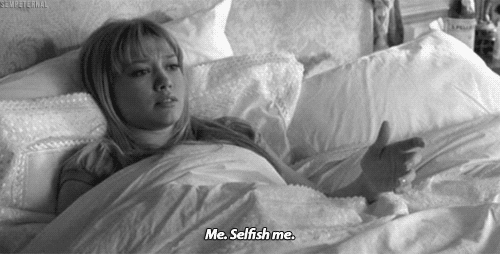 There's something you enjoy doing that has nothing to do with work, your kids, or your partner. You do this thing just for you, whether it be working out, taking part in a hobby or just relaxing and binge watching Netflix. You totally need to keep that up!
More from The Stir: Drinking Wine To Chill Makes Me A Better Mom
6. "I resolve not to drink green juice or eat kale if I hate it!"
Guess what? 2016 is the year of not putting things you hate in your mouth. You don't have to eat kale. You can find another leafy green vegetable to eat.
7. "I resolve to realize that moms make mistakes."
Unless you are emotionally or physically abusing your kids, which you aren't, you are probably doing a pretty great job at this motherhood thing. Lunches will be forgotten, permission slips won't get signed, your kid will miss the bus. All these things are going to happen, and that doesn't make you a bad mom, so keep on doing what you're doing, your kids will be just fine.
Image via Shutterstock/spring23
Read More >