Mastering the art of actually eating with take-out chopsticks can be tricky, but we always thought the part where you open the package and break them apart was pretty easy. But then we realized we were doing it way wrong and ... everything changed.
Most brands of cheap wooden chopsticks that come with your kung pao chicken will have a little block of wood at the top. And, until now, you've been splitting your chopsticks in half length-wise when you break them apart.
More from The Stir: 10 Bathroom Cleaning Hacks That Will Change Your Life
But actually, that little piece of wood was meant to be snapped off and used as a mini chopsticks holder so you stay germ free.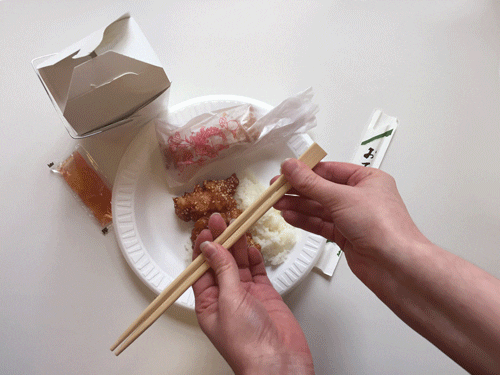 Right?! This could save your life. Or, at the very least, save you from miscellaneous germs you don't really need.
What this really means is that you should order Chinese ASAP and test this out. Order extra spring rolls for us!
Image via Anne Meadows
Read More >