Are you getting ready to host your very first Thanksgiving? Congratulations! You are about to do so many things wrong!
How do I know this? Because -- been there, done that, bought the freakin' T-shirt. I have had so many #ThanksgivingFails I could write a What Not to Do cookbook. Take it from me, you will end up making one of these mistakes.
1. Not defrosting your turkey in time
This is such an easy mistake to make, especially when frozen birds are on sale and you happily buy a gorgeous one and dream of how lovely it will look gracing your table. And then forget to defrost it. And when you haul it out of your freezer you are confronted with 20 pounds of rock-solid frozen turkey carcass.
More from The Stir: 5 Tasty Ways to Cook a Turkey
2. Leaving the turkey neck and the bag o' gizzards in the bird while it's cooking

Oh, yes, I made this mistake while making my first turkey, and it's disgusting. You think the bag of gizzards is gross on its own? Try digging it out of a piping-hot turkey with a pair of thongs.
3. Not buying enough butter
Think about how much butter you THINK you need for Thanksgiving, then triple it. That's how much butter you actually need. There's nothing worse than trying to make the perfect mashed potatoes and running out of butter.
4. Not making green bean casserole
You will decide not to make something when planning your Thanksgiving menu. This will be something traditional or common that everyone in your family looks forward to, whether it's green bean casserole or sweet potato pie. Oh, I think I'll roast some nice Brussels sprouts instead, you think. WRONG IDEA. If you skip something your people are used to seeing on the table come Thanksgiving, this will be known as the year you ruined Thanksgiving by omitting it.
5. Not double-checking the profanity levels of your playlist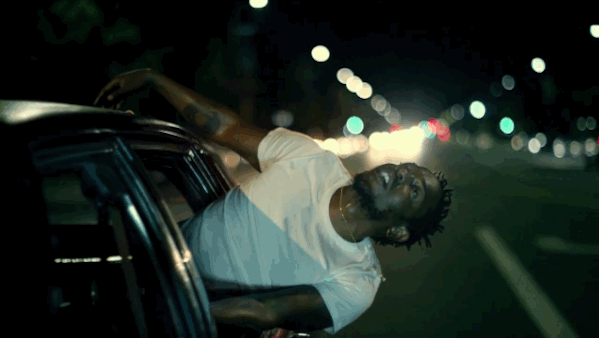 I'm notorious for doing this. I make the best playlists for every occasion, but more often than not, I forget the amount of swearing in my jams. You may love Kendrick; your nana probably doesn't.
6. Seating your avid deer hunter brother-in-law next to your vegan bestie
Or your Donald-Trump-worshipping boyfriend next to your aunt in her "Hillary for America" shirt. You want to do anything you can to avoid political blowups at your Thanksgiving table. Unless you want that type of excitement.
7. Having a cocktail or four while you are cooking. On an empty stomach.
This is the easiest mistake to make, and I would be lying if I said I hadn't done it myself on occasion. You are cooking and you pour yourself a nice glass of wine before guests arrive, and that glass turns into two, and because you haven't eaten all day, pretty soon you are seeing four turkeys instead of one. By all means, have a glass of wine to relax, but raid the crudités tray while doing it.
8. Not censoring your Cards Against Humanity deck
Playing games after the big meal is SO MUCH FUN, and as much as I love CAH, I have zero interest in playing the "Two midgets shitting in a box" card with my nearest and dearest. I suggest either removing the worst cards or finding a less offensive game to play around Grandpa.
Image via Tancha/Shutterstock
Read More >