I think it's time I come clean about my new condition. You see, I have a contagious form of gluten intolerance -- I caught it from Facebook. But you could pick it up from Twitter, Pinterest, even Instagram. Check to see if you recognize these telling yet ambiguous signs ...
And then definitely do not bring them up with your doctor because she'll just laugh you out of her office.
1. You feel bloated every time you see a photo of bread.
2. You've started pinning gluten-free recipes to your Pinterest baking board.
3. You've been experimenting with chick pea, rice, and tapioca flours -- and there's a bag of xantham gum in your Amazon cart.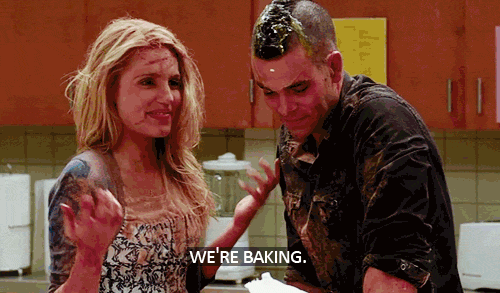 4. You've read Wheat Belly (okay not really, you just saw the author on Dr. Oz) and are definitely giving up all grains. Next week.
5. You're blaming your brain fog on the bagels, not on your lack of sleep or your never-ending to-do list.
More from The Stir: 14 Things You Didn't Know Have Gluten in Them
6. You feel a twinge of envy every time you see someone eat a doughnut -- because of the gluten, not because of the calories.
7. You wonder if you really are "poisoning" your kids when you pack them sandwiches on ordinary bread.
8. You're the only one of your friends who still eats cupcakes and it's getting awkward.
9. How else do you explain those eight pounds you put on this winter?
10. You're always just so tired. Or seeing everyone's photos of quinoa salad.
11. You're not exactly sure what inflammation is, but it probably explains why you feel so hot and angry right now.
12. You've become one of those annoying people who asks, "is this gluten free?"
13. Something something thyroid adrenals -- yeah I have that, too!
14. You've started giving your newly-diagnosed celiac friends advice on which fast food is gluten-free. (None of it.) (Maybe kind of Chipotle.)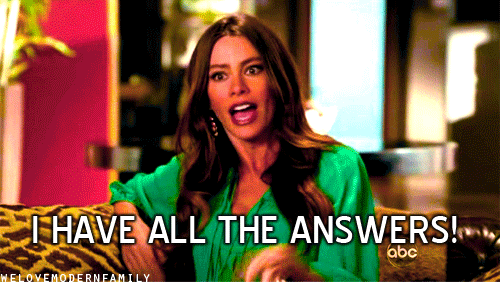 15. The smell of Cinnabon wafting through the mall triggers symptoms of acute anxiety.
How many of these symptoms do you have?
Image via RossHelen/Shutterstock
Read More >