(Party Bucket, Pottery Barn, $129)Busy holiday planning is in full swing right now. If you think you might lose it if you have to walk down another toy store aisle, don't! We have cocktail essentials and holiday entertaining must-haves to take your mind off all that kid stuff. So don't think about all those unwrapped gifts right now. Instead, get holiday party-inspired!
Over at The Prowl, we rounded up the niftiest cocktail tools so you can make drinks like a pro for your guests. Then, when it's time to sit down for dinner, give your cooking the presentation it deserves with a fabulous tabletop. Hosting a holiday gathering is a lot of work, even if you go the potluck route -- however, with the right entertaining gadgets and serveware, playing hostess can be fun!
Cocktail Essentials
When I open a bottle of wine, I either pop the cork out like it's nothing or manage to break chunks off the cork with no success. You may be a bit more skilled with the opener, but you can't deny that a handy electric wine opener (Williams-Sonoma, $99.95) is the easiest and coolest way to open a bottle of wine.
This is basically the Swiss Army Knife of cocktail-making. The Bar10der (Fab.com, $39.99) is 10 tools in one and will help you open, pour, and stir your way to tasty drinks.
Holiday Hostess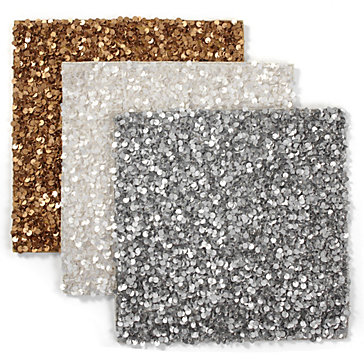 Looking for an easy way to dress up your dining room table? These sequined placemats (ZGallerie, $119/set of 4) are festive with a glam twist.
Christmas dinner is special, so why not go the extra mile and set out decorated cloth napkins (West Elm, $20/set of 4) for guests.
Keep presentation in mind when serving drinks, appetizers, and your favorite dishes. With this gold oval tray (Target, $14.24), your food and drinks will look as good as they taste!
We've only covered the basics of our holiday hosting checklist! Head over to The Prowl for more holiday hosting ideas and the coolest cocktail essentials!
Read More >