Can't stop, won't stop. This officially is the summer of Kourtney Kardashian hanging out by a pool or at the beach. For the last few months, the Keeping Up With the Kardashians star has delighted fans and followers with with a sexy bathing suit shot on social media a few times each week. And this week is no different, friends. Kourtney's recent bikini selfie is hot, hot, hot. Add it to the collection, people.
Clad in a skimpy maroon bikini and mirrored aviator shades, Kourtney looked every bit the (smokin' hot) California cool mama, lounging in a pool. How does this woman have three kids again?
The lady looks incredible. And clearly she's having the time of her life these days. Who knew it was even possible to lounge around in a bathing suit as much as Kourtney is doing lately? Only in Kardashianland is something this glorious possible.
More from CafeMom: Kourtney Kardashian's 16 Most Jaw-Droppingly Hot Bikini Photos

From the looks of things, Kourtney's kiddos Mason, Penelope, and little Reign are enjoying the good life this summer, as well. Kourt has been featuring her sweet kids in many of her swimsuit photos -- good for them. Enjoy it, little ones.
Ever since she broke things off with Scott Disick, Kourtney has been doing one thing and one thing only: Herself. She quickly whipped into the best shape of her life; she had a fling with Justin Bieber; and now she's been sitting back and eating the proverbial grapes all summer. Clearly, moving on from her baby daddy was the right decision.
Only a few more weeks left of summer, so here's to hoping for more bathing suit selfies from Kourt. Something tells us our wishes will come true. And that come fall, Kourtney will have perfected the art of the flannel selfie.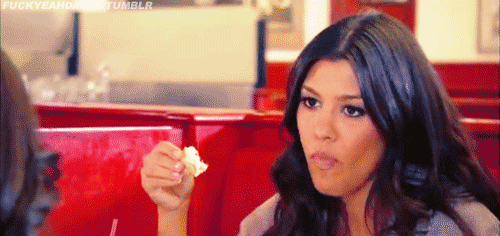 Image via Pap Nation/Splash News
Read More >