Hashtag: #flawless. On an upcoming episode of Keeping Up With the Kardashians, Kourtney Kardashian forgoes any and all makeup and looks absolutely gorgeous. The eldest of the Kardashian clan looks super different, but stunning nonetheless. Let that skin breathe, girl!
Kourtney skipped the makeup during a scene where she, as well as Kim and Khloe, confronted their brother Rob after he proposed to Blac Chyna. Kim, not surprisingly, is in full makeup; Khloe has a cap pulled down low; and Kourt is totally fresh-faced.
Here's the clip:
And here's a still of Kourtney's gorgeous face without her signature contouring and lashes:
She definitely looks different, but clearly Kourtney looks gorg no matter what.
More from CafeMom: 17 of Kourtney Kardashian's Most Fabulous Handbags (PHOTOS)

While not wearing makeup isn't exactly anything that warrants a ticker tape parade, it's pretty admirable that Kourt went on national television -- in front of millions -- without a stitch of anything on. She and her sisters are known for their on-point beauty routines, so she deserves a little credit for going au naturel.
So pretty, mama. So pretty.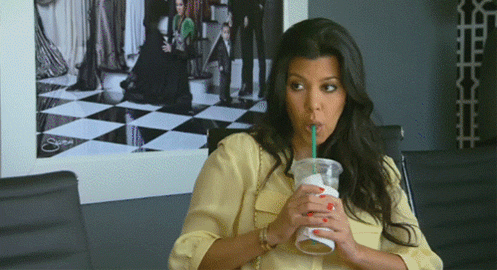 Images via GVK/Bauergriffin.com; E!
Read More >