What the what?!!! According to sources, Kourtney Kardashian got married -- yes, married -- on Thursday night in a super-intimate, seemingly spur-of-the-moment ceremony at the Palms in Las Vegas. The insane (insane!) part, though? Kourtney reportedly married Justin Bieber, not Scott Disick.
Insiders say that Kourtney and Justin met up in Vegas earlier this week with a group of friends. The pair was hitting it off -- and obviously not sober -- when Justin half-jokingly proposed to Kourtney. Kourtney said yes, and before anyone could say anything, the pair was getting hitched. "This is by far the most out-of-character thing Kourtney has ever done, and no doubt she's going to regret it," a source revealed, adding, "Justin, on the other hand, likes the idea of marriage. At least he thinks he does. This will definitely get old for him, too."
More from The Stir: 17 of Kourtney Kardashian's Most Fabulous Handbags (PHOTOS)

Not surprisingly, after Kourtney's baby daddy Scott Disick heard the news, he flipped out, texting Kourtney nonstop. "He doesn't understand why she would do this after saying she was so against marriage all these years," an insider said. "Everyone's nervous for what he's going to do next. This can't be good for his recovery."
It's unlikely that Kourtney and Justin's marriage will last longer than a few months, as this was obviously done under the influence. That said, though, it is pretty weird that Kourtney would agree to something like this -- regardless of how intoxicated she was.
Hopefully, Mason, Penelope, and Reign won't be affected by this uncharacteristically rash decision from their mom, and everything will go back to "normal" soon. The Stir reached out to a Kardashian rep for comment, but the only thing we heard back was: APRIL FOOLS!
Hardy-har-har, guys. Have a great April Fools.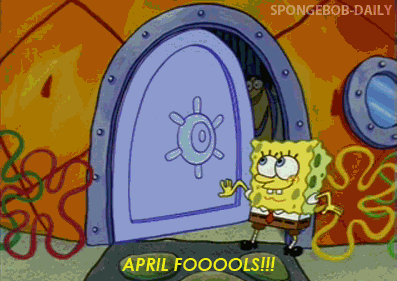 Image via Richie Buxo/Splash News

Read More >