No one was exactly surprised when pint-sized moguls Mary-Kate and Ashley Olsen didn't jump on board the Full House reboot for Netflix, but we were still disappointed. We're trying not get our hopes up too high, but Ted Sarandos, the chief content officer of streaming video service, hinted that the Olsen twins may make an appearance on Fuller House after all!
Obviously, nothing is set in stone, and considering that filming is already underway, Michelle Tanner may just be making a cameo. But still! Sarandos told reporters, "The Olsen twins are teetering on whether or not they'll be around ... We've been able to reassemble all of the [rest of the] cast."
Although the twins are "not in the current creative" at the moment, Sarandos dished that the rest of the cast members "have fallen right back into their roles." He said, "It's very much in the same spirit, but it's a modern take on Full House."
I don't know, three guys raising three girls in San Francisco in the early '90s is about as modern as it gets!
More from The Stir: John Stamos Shares Behind-the-Scenes Snap From 'Fuller House' Set & We Can't Wait to See Uncle Jesse Again (PHOTO)
Anyway, we're hoping that Michelle Tanner makes an appearance as a goth ex-pat, swooping in for a weekend from some exotic locale like Paris, or maybe even Prague. It would be a long way from the cute-as-a-button tot they got their start playing.
After all, who wouldn't want to see this little gem all grown up?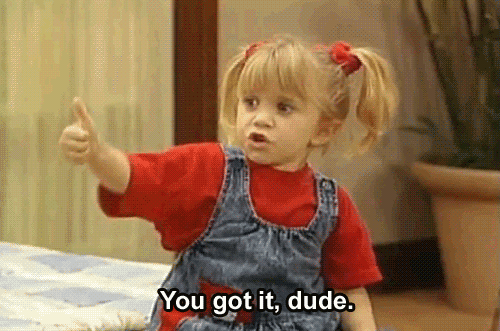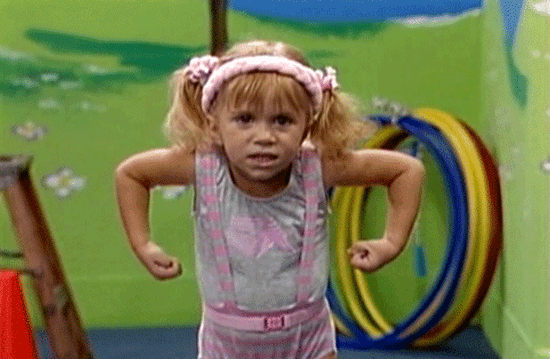 There's only one thing to say: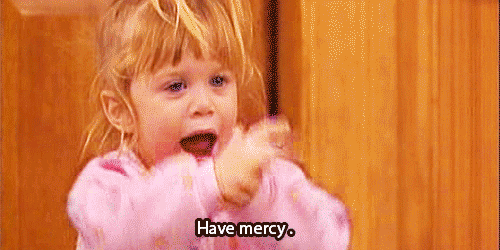 Image via A. Ariani / Splash News
Read More >