What happens when Netflix meets Tinder? A dating app based on your television binge-watching preferences. Yup, Netfling is the dating app that will match you up with someone who likes to watch the same shows you do, and presumably end the remote control wars forever.
Here's a short description on how the servce works:
Netfling gathers data from your Netflix account, figures out your most watched TV shows and films, and presents possible suitors with the same taste in pop culture.
More from The Stir: Scandalous OKCupid Experiment Exposes Our Greatest Online Dating Fear
Sounds good, right? But before you race to sign up, you may want to do some Netflix housekeeping, if you know what I mean. Here are 10 things you might want to delete from your viewing history or watch list before signing up for Netfling.
Say Yes to the Dress

Sure, you want to get married someday. But does the guy need to know you're already shopping wedding dresses before you even go on your first date? Better to let him live in ignorant bliss for a while.

Soap Operas

Either you're a) unemployed, b) a college sophomore, or c) he's worried that his life will someday revolve around your not missing your "stories." Until you discover that he DVRs every college sport known to mankind, it's best to keep your addiction under wraps.


Real Housewives of Anywhere

Ah, the reality version of soap operas. See above.

Dating Naked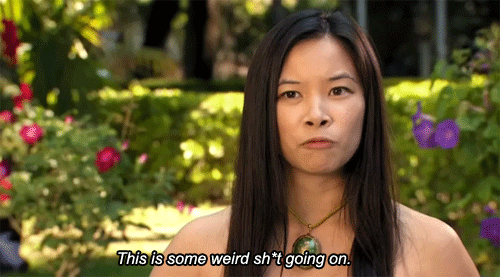 Sure, that show is hilariously awkward, but you don't need to be anywhere near naked people on your first date. Not even pixelated naked people.


Kids' Shows

Either you're a single parent trying to give off the vibe that you do something other than let your kids watch TV all day, or you're not a parent and should maybe be giving off an air of more maturity. Exception: Phineas and Ferb.


From Justin to Kelly

Also Crossroads.


1000 Ways to Die

He doesn't need to know that you know a thousand ways to kill him. He just doesn't.


America's Next Top Model

Most guys would prefer a girl who is confident in herself, and whether or not it's fair, he may assume that chicks who like this show enough to Netflix it are a little insecure about their bodies or looks. And really, if it matches you up with a dude who also records it -- well, he might just be a bit in denial about something. Just maybe.


Magic Mike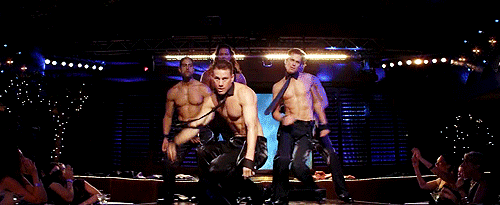 You don't want to make him feel like you're silently judging him. Of course you're not, but he's nervous and not going to know that. Also, see above -- do you really want to be matched with a man who secretly loves to watch Channing Tatum strip?


That Lorena Bobbitt Documentary

Hopefully no explanation is needed for this one.
Image via © Russell Monk/Masterfile/Corbis
Read More >