Yet another longtime Hollywood couple is splitting up. Star magazine is reporting that Jon Hamm and Jennifer Westfeldt have broken up after 16 years as a couple. No, don't let it be true!
Here's the thing, though -- neither Hamm nor Westfeldt have confirmed the breakup. Jon, care to make a comment? Jon? Jon??
That's so Don Draper of you, this not addressing a touchy subject at all. Don't hold it in. You've got to face the truth, no matter how uncomfortable. Come on, Jon! Talk!
Fine. I guess it's back to the gossip rags, then. A source tells Star that Westfeldt wanted to start a family and Hamm didn't want dem eggs. (Heh, sorry.) "Jennifer realized that she and Jon don't want the same things, so they agreed that it was time to take a step back." Jon?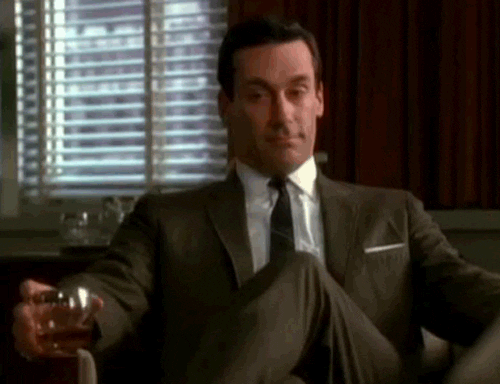 Back in 2012 Westfeldt talked about not having kids with the New York Times: "I've thought about this a lot lately. I never thought I'd be this age [42] and not have kids ... I may wake up tomorrow with that lighting bolt, and I'll have to scramble to make it happen." I guess that lightning bolt finally struck Westfeldt. But not you, Jon?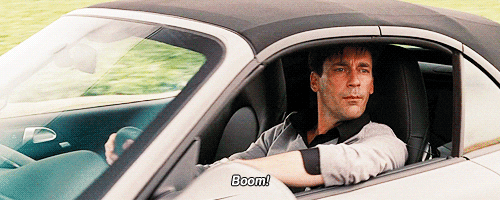 Le Sigh. So then what about In Touch's claim that you and Sandra Bullock are in love? Y'all going Hamm Sandy, as Jezebel's Bobby Finger puts it?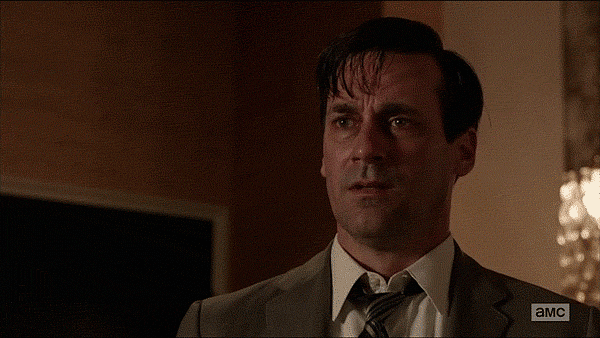 Yeah, I didn't believe it either. But you have to admit, Hamm Sandy does have a nice ring to it.
Hey, what about the alcohol abuse, Media News Now tastefully asks. Hamm completed an alcohol abuse treatment program this winter.
End Of An Era: Jon Hamm & Jennifer Westfeldt Break Up After 16 Years Together – Was It His Alcohol Abuse? http://t.co/M5c8FLQqRP

— Media News Now (@medianewsnow) July 9, 2015
Really? Ugh. Not cool, you guys. The source who broke the news to
Star
's source says it's definitely NOT related to that rehab stint.
More from The Stir: Jon Hamm Mourns End of 'Mad Men'
Well, whatever the reason, we're all so very sad about it. All of us. What a year! The rehab stint, the end of Mad Men, and now this breakup.
Tell us it's just a terrible rumor! Tell us your 16-year relationship with Jennifer isn't over! C'mon, Jon, what's going to happen to love nowwww???
We guess you're right. But it's still a bummer.
Are you surprised Jon Hamm and Jennifer Westfeldt broke up?
Image via Photo Image Press / Splash News
Read More >