Do you know the difference between Jessica Chastain and Bryce Dallas Howard? The flame-haired actresses are frequently confused with each other. It's the hair, and the chiseled bone structure, and the pearly complexion, and the pointy noses, and the cleft chin, and the long, lean figure.
I admit, I was a little surprised when I saw Jessica Chastain starring in Jurassic World. It didn't seem like her kind of role -- AND IT'S NOT because Bryce Dallas Howard stars in it. See how easy it is to mistake the two?
Anyway, just to help us all out Bryce Dallas Howard sang a little song which Jessica Chastain posted on Twitter.
Everyone get it? �Performance by #BryceDallasHoward not #jessicachastain pic.twitter.com/mhzqie9d3Q

— Jessica Chastain (@jes_chastain) June 9, 2015
And to clarify further, let's look at some of the actresses' respective roles.
Jessica Chastain in Zero Dark Thirty
Bryce Dallas Howard in 50/50
Jessica Chastain in Interstellar
Bryce Dallas Howard in Jurassic World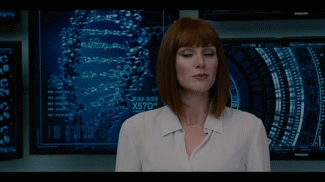 Jessica Chastain in A Dangerous Year
Bryce Dallas Howard in Twilight Saga: Eclipse
Jessica Chastain in The Tree of Life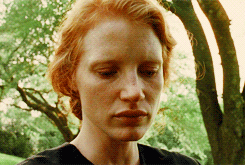 Bryce Dallas Howard in The Village
Here's where things get really confusing: Jessica Chastain in The Help
And Bryce Dallas Howard in The Help
Jessica Chastain plays Celia Foote, the fun, working-class wife of Nick Foote. Bryce Dallas Howard plays snooty Hilly Hollbrook, ex-girlfriend of Nick.
And there you go! If you're ever confused, come on over here and get a refresher. You'll never confuse Jessica for Bryce again.
Are there other actors you're always confusing with each other?
Image via Alexandra Wyman/Getty Images Entertainment
Read More >