Saturday Night Live alum Maya Rudolph gave the commencement speech to the graduating class of 2015 at Tulane University over the weekend, and the funny lady took on one of her signature characters to give the crowd a treat. At the end of her speech, she channeled Beyonce to sing a warbley and drawn-out version of the "Star Spangled Banner," complete with some of Bey's own lyrics.
The comedienne performed the national anthem, but about halfway through switched over into singing lines from "Take Me Out to the Ball Game," "Single Ladies," and "Drunk in Love."
Take a look:
Oh course it's hilarious, and she's obviously a talented singer in her own right to not only be able to mimic Jay Z's wife, but exaggerate her vocals as well. But the really important question is -- how did Beyonce react when she heard this?
More from The Stir: Unretouched Pics of Beyonce Cause Outrage -- Because How Dare She Not Look 'Flawless'
While Queen Bey has yet to make a statement about Rudolf's rendition of her rendition of the national anthem, we can always imagine what went through her mind.
Her first thought was probably something along the lines of, "Really? Are you kidding me with this? Whatevs."
Seriously, she doesn't even have time for this.
What is Maya doing to the national anthem? Bey can't believe anyone thinks she sings like that! Why are they all knowingly laughing?
Then she probably realized she does do some incredible vocal acrobatics, and Maya was just having fun with her style.
But she owns it, and appreciates the fact that her voice is so recognizable, people recognize it in exaggerated comedy sketches of it. Bless it.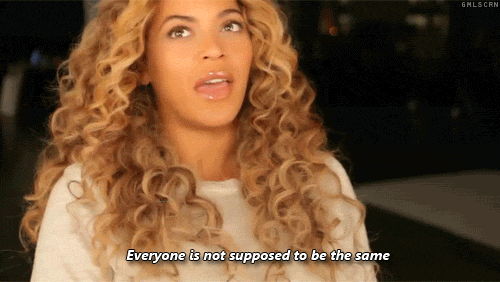 Do you think Beyonce liked Maya Rudolf's Tulane speech?
Image via NOLA.com/YouTube
Read More >