Wow, you guys, we were all so happy for Miley Cyrus when it appeared she finally found the man of her dreams in Patrick Schwarzenegger. The son of Arnold Schwarzenegger and Maria Shriver seemed to be the answer to Miley's restlessless, though she didn't exactly calm down, she did seem much happier. But then Patrick was caught in a compromising position with a pretty brunette while on Spring Break -- and what's going on?! A big soap opera, that's what.
Photogs caught Patrick in what appeared to be a clinch with a strange woman -- snaps show him cozying up to the young brunette, a girl identified as Natalie, while partying in Cabo San Lucas, Mexico.
Patrick hit back, posting on Twitter that the young lady in question was a friend of his, and that he would never do anything to betray his lady love, Miley.
But I dunno, man. Did you see those photos? If those two are pals, they are very close pals! Seriously, this is my reaction to Patrick's "friend" claim: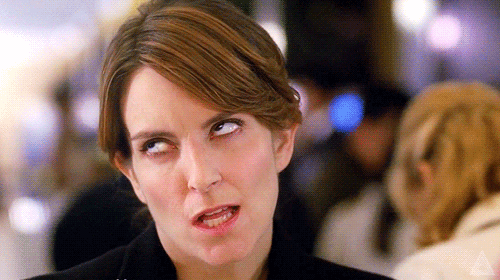 And then more info came out -- Patrick tweeted that the girl is actually dating his good friend, and that Miley actually knows her too. Pictures surfaced of the two of them standing side-by-side at a USC football game in November.
I don't know about Patrick's friend, but if I were him, I'd be pissed right about now. Sorry, but those photos don't appear to be purely platonic. Not only is there one with Natalie's arms draped around Patrick while she stares into his eyes like he's the Second Coming, but there are pics of them linking arms, holding hands, and even ones of him doing shots off her belly!
Not exactly what I'd want my friend doing with my girlfriend, let alone my boyfriend doing with his friend. Granted, maybe this foursome are all super good buddies, and no one is the least bothered by it, but I know I would be. If I were Miley, I'd be keeping a close eye on Patrick, and especially on his female pals.
More from The Stir: Miley Cyrus Does the Unthinkable in a Bikini (PHOTO)
As for Natalie, don't know her from a hole in the wall, but girl, you playing with fire! Miley's fans are actually threatening to KILL Patrick. Come on, people! Stop! I'm sure Miley can handle things.
Miley didn't directly comment on the photos, but maybe she hasn't yet figured out exactly which psychedelic picture to post on Instagram to convey her heartbreak.
Would you be okay with your man doing this to his female pal?
Image via Splash News
Read More >