Less than 48 hours until the 87th annual Academy Awards! While we could make the usual predictions about which movie will win, or which actor or actress is "due" their award ... we'd rather talk about things we know will happen. That's way more fun!
More from The Stir: Ellen DeGeneres' Best (And Worst) Jokes of Oscars 2014
Here are 13 things we'll be watching for on Sunday night (along with gossiping about who is wearing what and laughing at whatever Jennifer Lawrence said on the red carpet).
There will be dancing.
Host Neil Patrick Harris better dance. And sing.
There will be beautiful dresses ... and more than a few hideous ones.
There will be a surprise winner who totally deserves it.
There will be lots of self-congratulations.
Leonardo DiCaprio won't win anything. (Note -- he's not nominated this year ... but still.)
Speeches will get cut off by the orchestra.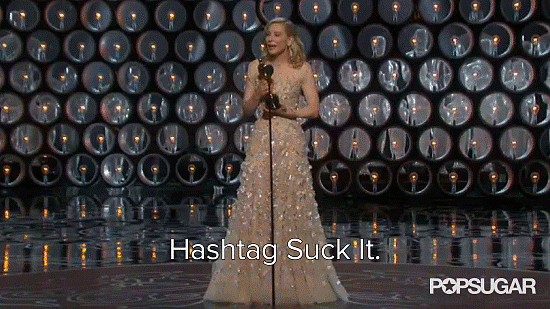 Jennifer Lawrence will photo bomb someone.
Lots of booze will be poured.
An epic selfie will be taken.
Names will be mispronounced.
Meryl Streep will win.
But if she doesn't, she'll get mentioned.
More than once.
What predictions do you have for this year's Oscars?
Image via Rachel/Flickr
Read More >