What is it about Chris Pratt? Ever since he charmed the pants off everyone while making the media rounds promoting Guardians of the Galaxy, he's come across as one of the most adorable, funny, sweet, hilarious, likable guys ever. Not to mention that he's smokin' hot. That certainly helps matters.
And now he's at it again! Pratt and SNL cast member Kate McKinnon got together to film a few amazing promos for the show. The 35-year-old will be hosting for the very first time. Well deserved, dude. Singer Ariana Grande, who also shot to stardom seemingly out of nowhere, will be the musical guest.
But enough of all that. Let's get to the promos:
Kate's most brilliant move by far was asking if she were "in frame," all the while inching closer and closer to hunky Pratt and rubbing up on his abs with no shame. Who else wouldn't do that, seriously? He also looks like a giant compared to her.
PS: How crazy is it that SNL has reached its 40th season?? That's just mind-blowing. You think about all the show has been through, the actors it gave voices to, those who were no names before appearong on the show ... wait, no one actually cares about making television history, all we want to see is Chris Pratt without a shirt. And though Kate may have been hoping for Rocket Raccoon instead, I for one was hoping for Groot.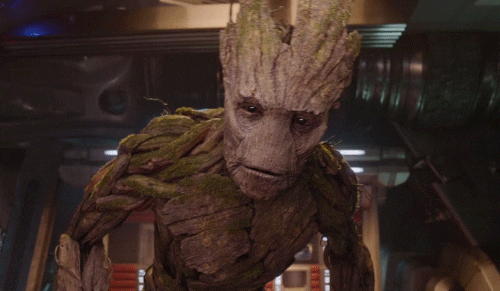 More from The Stir: Chris Pratt Raps Eminem in Freakishly Perfect Performance (VIDEO)
But seriously, above all else, who else was really freakin' impressed Kate could pick up all those jars of pickles?! Damn girl!
That was surprisingly funny. Kudos to Chris and Kate. They're adorable. And Chris may have the starpower to get people to actually tune in to SNL. Hopefully this is the first of many hilarious things to come from their landmark 40th season.
Do you think you could pick up that many jars of pickles without breaking them?
Image via NBC
Read More >