Are you still reeling over the loss of your weekly dose of Game of Thrones ever since season 4 wrapped up? Me too. After loads and loads of therapy, I've managed to make it through the last couple days. It hasn't been easy. Alcohol has helped. As well as the Internet, which is chock-full of awesome Game of Thrones stuff. Case in point: Wil Wheaton introduced a Game of Thrones theme Brady Bunch-style, and it's pretty amazing. And helpful!
There are so many families and characters to keep track of, it only makes sense to compare them to yet another famous blended family, though one with far less incest involved. In case you know nothing (Jon Snow) of Game of Thrones, there are some pretty massive spoilers in the clip. Beware! Here is your warning!
Otherwise, it's kind of great. No better way to cure your Game of Thrones withdrawal at this point (and remember allllll the characters we've lost!).
Here it is!
Hopefully the first thing you didn't think about while watching the clip was this:
Anyway, how cute was that blonde Tyrion Lannister during the title sequence? And Joffrey bouncing along to the beat, man, I kind of miss his smarmy face, don't you? It's hilarious how they added a direwolf and White Walker in that final shot as well. OMG there are just so many characters.
Not only that, but it's also a sad reminder of how many of them have died throughout this insane series. Everyone from Tywin Lannister to Eddard Stark to Khal Drogo to Lady to Pyp to Ygritte ... we really could just go on, and on, and on, and on.
Well, I realize this isn't enough to get you through the rest of 2014 and beyond without this incredible show in your life. I'll leave you with this. Farewell, fellow nerds.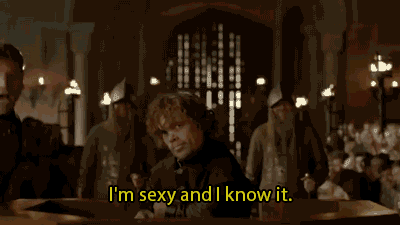 Do you have a favorite Game of Thrones character?
Image via Wil Wheaton/YouTube
Read More >