According to a lawsuit that's been brought against Britney Spears, you REALLY don't want to be one of her backup dancers. Unless maybe you have one of those creepy protective masks like Hannibal Lecter wore in Silence of the Lambs. Or you have ninjalike reflexes and can deflect an incoming facial blow while simultaneously gyrating to "Work Bitch."
Dancer and actress Dawn Noel is suing Spears for the broken nose she suffered during a music video rehearsal last August. Noel claims that Spears hasn't made good on her promise to pay for her medical bills, but she also went on to describe in great (unnecessary?) detail why the accident was the fault of a 'disheveled and confused' Spears.
So according to Noel, Spears was somewhat of a mess when she arrived to the Woodland Hills studio to rehearse the "Work Bitch" video routine. Spears was allegedly disheveled, in a confused state, and "struggling to perform even the most simple moves." Noel was standing near Spears when Spears twirled around in "an unbalanced and reckless manner" and extended her arms, whacking Noel in the face.
She says the blow was so hard, everyone in the studio heard a cracking sound, but Spears mostly carried on:
Plaintiff Dawn Noel felt immediate intense pain and grabbed her nose, at which time defendant Britney Spears said "sorry" and then continued to attempt to learn the dance routine.
Spears' camp assured Noel her medical bills would be paid, but eight months later she's yet to see a dime:
After months of waiting for defendants to come through with their promise, and making certain that this incident did not become public knowledge to protect the privacy of all involved, defendants' representative then advised that they would not pay for any of plaintiff's medical treatment.
Noel is suing for for damages due to battery, negligence and medical expenses -- although the specific amount of compensation she's hoping for hasn't been released.
Well, this is weird, isn't it? You'd think if everything happened as Noel says, Spears' team would have been quick to pay the bills and make this problem disappear. An accident like this doesn't seem all that farfetched, but the fact that Noel basically accused Spears of being intoxicated in the lawsuit makes me think there's more to the story. Either this dancer is pissed because she had to pay out of pocket for her busted nose so she's telling it like it is -- or she's exaggerating or outright lying because she sees Spears as a potential gold mine.
Personally, as unsurprised as I'd be to know Britney Spears occasionally stumbles around acting weird, I'm leaning towards the latter. Because get this: Noel's suit also claims her injuries resulted in "permanent disability" that prevented her from working. Really? Permanently disabled because of a broken nose? Hmmmmm ….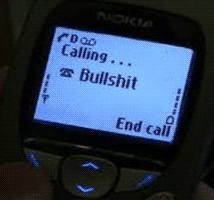 What do you think about this lawsuit? Also, how impressed are you that I didn't do the super-obvious "Hit Me Baby One More Time" joke even once?
Image via MTV
Read More >