I know there's been a lot of really awful stories in the news lately, and I'm sorry to say that this one is no different. Sometimes it's just so hard to believe in a divine plan when horrible things keep happening to good people, like the tragedy that befell Miley Cyrus this weekend.
Hospitalized since the 15th due to an allergic reaction to antibiotics, Miley Cyrus shared her gut-wrenching grief over missing an incredibly important day of celebration. As she wrote, "Boutta be the wackest 4/20 ever." Oh, it's nearly unthinkable that this happened to her so soon after losing her beloved pet dog, and her following message makes it clear that she's suffering more than any of us can possibly know.
You're likely aware that April 20 is when pot smokers all over the country observe a sort of, ah, spiritual holiday where marijuana is consumed at 4:20 p.m. or, depending on personal preferences and circumstances, for the entire day. Obviously this is a deeply meaningful day for someone like Miley Cyrus, who took a break from sobbing in order to share a Twitter message describing her devastation:

God, it's so terrible. I mean, her grief is so overwhelming she can't even spell "past." It's just ... the poor, poor girl.
Pot, Miley hopes you understand she'll go right back to smoking you once she no longer needs breathing treatments.
If she has to eat you ...

... or lick you off a sledgehammer, she will.
While it's possible, pot, that you're the one responsible for that strange loss of control she seems to have with her tongue lately:
You also seem to provide a startling amount of self-perception for Miley:
Luckily for Miley, she seems to be on the mend, so it's only a matter of time until you're reunited.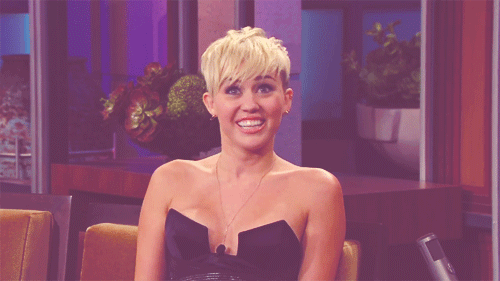 Still ... 4/20, 2014. So wackkkkkkkkkkkkkkkkkkkkkkkkkkkkk. Never forget.
Image via YouTube
Read More >