Y'all, it's official. We told you about how Miley Cyrus Twitter-dumped Liam Hemsworth over the weekend. Now her rep confirms Miley's engagement with Liam is officially off. Dunzo. Finito. Other word in another language that means over and ends in the letter "o." Can someone name one? Whatever. The point is, that thing we kept forgetting was supposed to happen (Miley and Liam getting married someday) is NOT going to happen after all. What a relief! Not that we believed that wedding was ever actually going to take place, because don't make me laugh. But at least they've finally dropped the exhausting charade.
"Liam and Miley are completely done and broken up," an insider told Us Weekly. And now, as we sort through the shattered wreckage of this on-again, off-again love story, it is time for us to feel our feelings. Here are all the emotions we're having about the Miley-Liam split.
First of all, we're just tremendously grateful that this engagement is over and everyone is moving on.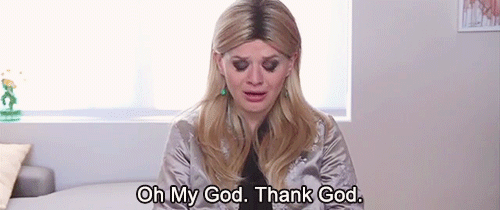 I mean, what took you so long, Liam? How much of Miley's immature acting out could you take? And how dense could you be that this girl was just not that into you?
We don't understand why anyone would even attempt to marry Miley Cyrus. You do not marry Miley. You witness Miley.
Every time Miley and Liam told us they were TOTALLY still a couple, we were just so exasperated.
Seriously losing patience with these two. And then after that crazy VMAs performance? We just lost it.
So yes, we're extremely happy with Miley and Liam for finally arriving at this very mature conclusion, however they reached it.
Seriously, brought us to tears. But a warning to you, Miley and Liam. Do not, DO NOT!!! Attempt a reconciliation. Ever. Not even when you're in you're 80s. I am warning you.
How do you feel about Miley and Liam's split?
Image via JJ Duncan/Flickr
Read More >