Prince William ventured away from baby George for the first time since his becoming a father to participate in a charity polo event with Uncle Harry. And really, he was more adorable than ever. I can't wait for the day when little George is on the sidelines cheering his dad on.
What struck me from seeing Prince William for the first time, since he left the hospital as a family of three, was how at ease and happy he seemed to be. He has this amazing new dad glow. And was more than happy to talk about life as a new father.
Prince William told reporters, "I was in baby mode out there, thinking about nappies, I wasn't really in the zone." And joked that he was in need of diapers, saying he was going to have to "pick some up on my way home."
How cute is he??
And as for Kate, she stayed home with her parents in Buckleberry. And I am sure, like the rest of us, is a little sad that Prince William's paternity leave ends this Monday. But that's the reason, right there, that I love them so much. We can relate to them more than any other royal couple. They just seem so real. So approachable. Don't you get the feeling that they are changing dirty diapers and dealing with sleepless nights, just like we have done?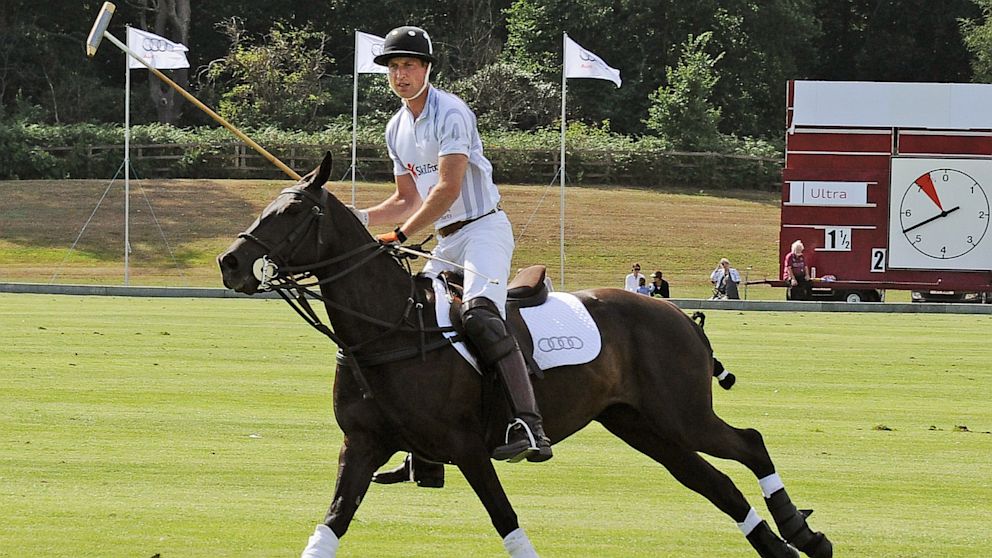 ABC News - Prince William Hits the Polo Fields in 1st Public Outing as a Dad
Do you think Prince William is already a great dad?
Image via ABCNews.com
Read More >