JLP/Jose L. Pelaez/Corbis
When I was a little girl, I always had the best intentions on New Year's Eve. I would stay up until midnight and ring in the new year with all of the adults. Which usually resulted in my falling asleep at eight o'clock at night and waking up in tears because I missed everything.
My own mom had the right idea, which was, she would lie to us and tell us it was New Year's in some far away country at about 7 p.m. and we all would believe her and feel like we had celebrated with the citizens of Tajikistan or whatever. But if you decide to let your kids stay up to celebrate the stroke of midnight, it will probably go a little something like this.
Expectation:
"The kids will love this organic sparkling apple juice I purchased for them for $8.99 at the market to toast the New Year!"
Reality:
"Gross, we want soda!"
Expectation:
"The kids will love these cute noisemakers I bought them to celebrate!"
Reality:
"My head is going to explode if you don't stop blowing those."
Expectation:
"The kids will love this adorable confetti I found for them to throw around."
Reality:
"I'm never going to get this glitter out of the carpet. Or my bra. Or my hair. Or my kids' hair."
Expectation:
"We can all stay up and watch Dick Clark's Rockin' New Year's Eve!"
Reality:
"If I have to watch one more hour of Dora or Doc McStuffins, I will cry."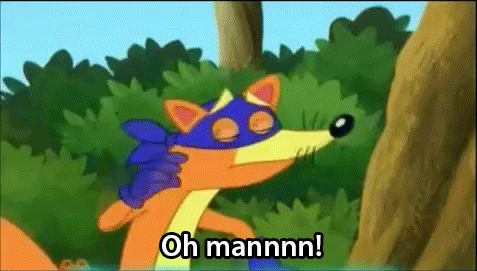 Expectation:
"It will be fun to have a cozy, quiet New Year's Eve at home."
Reality:
"There are people out there in the world. People eating in restaurants and drinking champagne and wearing lipstick and heels and clothing that isn't yoga pants and they are dancing and celebrating and getting kissed at midnight and here I am, sitting at home with the kids running around, screaming, blowing noisemakers, and hopped up on organic apple juice and I could be somewhere ... I could be out there ... not sitting here and picking confetti out of my boobs and eating the remains of Cheeto dust left in a bag and why did I miss my birth control pill that one time? Why? This year I resolve to get my shit together and do something about my roots and maybe even get highlights in my hair ... yeah ... and maybe start doing yoga and wait ... wait ... stop that. I said no. No more leftover Christmas candy. No, stop ... wait ... it's almost midnight then it's bedtime ... No, I don't know what time it is in Tajikistan..."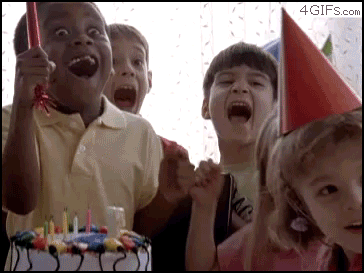 Expectation:
"I can let them stay up late one night. They won't be over-tired tomorrow."
Reality:
"Never again. Never ever again."
Read More >