Ever since hearing Rihanna's amazingly catchy and empowering "Bitch Better Have My Money," I, like so many other middle-aged housewives that ruin everything by making it our own, have found this song directly relating to so many things that go on in my day-to-day reality.
Yes, I cannot relate to #BBHMM as profoundly and eloquently as Rebecca Carroll did in her amazing article for The Guardian, and as much as I wish I was only thinking of it in terms of what it says about feminism and privilege and other important issues. The truth of the matter is I'm just humming along with it and finding myself using it to describe daily occurrences in my everyday life.
Here are other times I have stolen RihRih's sentiment and made it my own.
Bitch Husband Better Have My Money Cupcake From Panera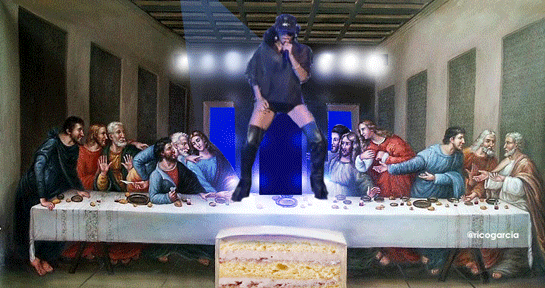 Bitch Son Better Have My Money Debit Card After Running to Buy Me Milk
Bitch Cat Better Have My Money Hair Binder After I Took It Out of My Hair And He Stole It To Play With It on the Kitchen Floor
Bitch Daughter Better Have My Money Black Eyeliner After Stealing It to Draw a Mustache on Her Face for No Reason
Bitch Mailman Better Have My Money New Pottery Barn Catalogue
Now sure, I'm not condoning calling those you hold near and dear to you a "bitch," but this song just fits my life so well. RihRih totally gets me.
Warning: NSFW
Image Via: Rihanna/Vevo
Read More >