There's something so fun and liberating about hitting the open road to take a trip with the family -- mainly because it's so much less of a hassle than dealing with airports, missed flights, and lack of carry-on space. But even though driving from point A to point B is a lot less stressful than air travel in many ways, it still has its fair share of ups and downs, which can really make or break the entire journey.
Check out these photos to see seven emotional stages parents progress through when embarking on a road trip.
1. The panicked frenzy. You're supposed to be on the road no later than 8 a.m. to beat holiday traffic, but you keep realizing you forgot to pack many very important things.
2. Sweet relief. You're 99 percent sure you have everything. Everyone is in the car. Seat belts are buckled. And it's 8:01 a.m. It's GO TIME.
3. But then about 20 minutes into the trip, one of the kids has to go to the bathroom. And you're nowhere near an exit. Holy annoyed.
4. And then about 10 minutes post-bathroom break, one of your kids looks at the other one the wrong way and BOOM! You're driving down the interstate listening to the gentle hum of temper tantrums.
5. Finally the kids fall asleep. You gaze out at the open road in front of you and feel a sense of peace and calm come over you. This is the life.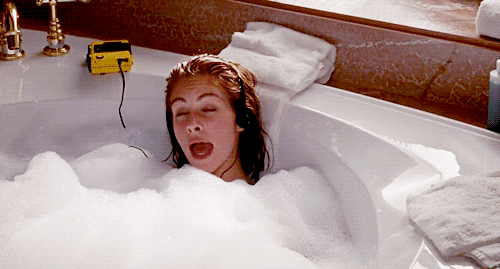 6. But the calm is short lived. All of a sudden you hear, "Are we theeerrrre yet?" coming from the back seat.
7. But then finally it happens! You reach your destination. And you're so overcome with pure joy that you practically run screaming out of the car and vow to never travel by car again.
How do road trips usually go for your family?
Image via moodboard/Corbis
Read More >