Self tanner is a beautiful thing. It helps you obtain a sun kissed glow any time of year sans the wrinkles and melanoma. But, applying self tanner is nothing short of an acrobatic feat. Between attempting to thoroughly rub cream into the small of your back and trying to wash your hands before the dreaded orange palms make their appearance, you deserve a medal for your self tanner application. Or, you know, a funny GIF post. Here, the 11 stages of applying self tanner.
First, you shower, exfoliate, and generally get your skin ready. That tanner won't stick to those icky elbows that haven't been scrubbed in, oh, a year.
Then, you set the mood. You gather your supplies, lock the door, and get ready for a self-tanning-palooza.
But, first, you need to stretch.
You begin your application. So far, so good.
Then, you get to your back.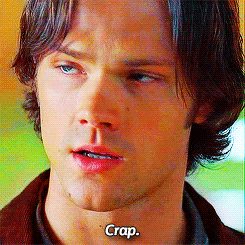 You do your best to distribute the tanner evenly, but deep down, you know you're gonna look like this:
You start getting upset. Why weren't you blessed with a gorgeous olive-hued complexion? Why, God, why?!
Quickly, you rush to the sink to wash the tanner off your hands. The last thing you need is orange palms when you're trying to get your glow on:
You're done. You check yourself out one last time in the mirror, making sure you haven't missed any spots.
You're pleased with the results.
And if anyone asks you, it's totally natural.
What self tanning mishaps have you had?
Image © Push Pictures/Corbis
Read More >