Weaning from breastfeeding. Let's talk about it, Moms. It isn't a walk in the park. It hurts. It's weird. And there are strange things involved -- like cabbage leaves. Anyone who tells you it's easy is lying. Or they have magical boobs.
Wondering what weaning is really like? Here's a visual play-by-play of what moms go through when weaning their babies from nursing.
One day you decide, "You know what? It's time to wean this little one from nursing. Having my boobs all to myself sounds so luxurious!"

You research "how to wean" and you're like, "Oh. This is going to be a piece of cake!"

You decide to put your plan into action the next day, but then your little one starts teething. Not a good time.

Weeks (or months!) later, you decide to give it the ol' college try again. You play it cool with your breasts. Don't show 'em off to your kiddo.

You try to offering a bottle, but your baby is like:

Eventually, slowly but surely, your nursing sessions decrease. But there's a bit of a problem: Your boobs have become your arch enemy:

You begin walking around with cabbage leaves stuffed into your bra, as if you were a living, breathing side-dish.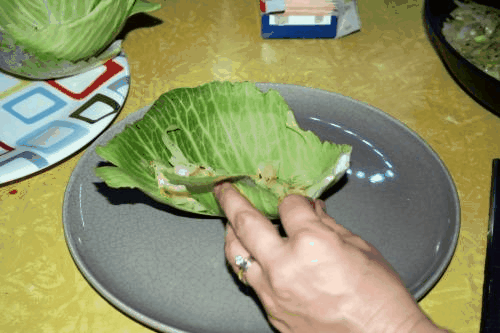 Your whole body feels weird. And finding a comfortable position to sleep in? LOL!

YOU'RE IN PAIN!!!

Finally, your milk gets the message and says adios.

You feel a little sad and hormonal.

But you've got your body back and you provided your baby with the best nourishment possible. Yay you! Now, for a drink -- or five, because you're done nursing!
What was your weaning experience like?
Image via Sofie Delauw/Corbis

Read More >